Areas of Use
Areas of Use
SeeTalk is by your side during your most important moments, and ensures your comfort with the advanced technologies and opportunities it presents. It enhances your speech and boosts your confidence in front of crowds. Put your trust in SeeTalk, and witness the admiration of the crowd.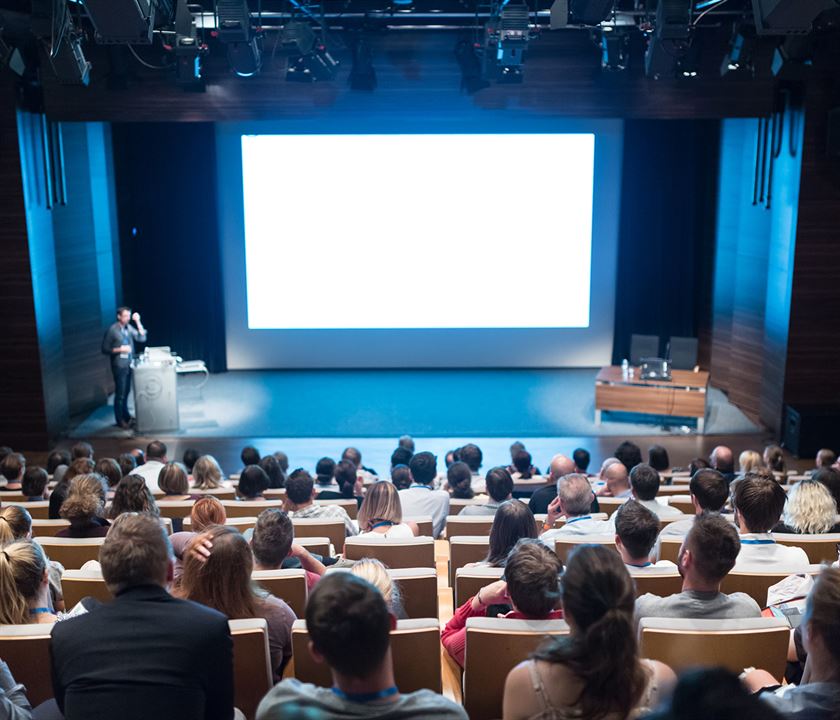 Symposiums
You can use SeeTalk to assist speakers in conferences, presentations, panels and interviews, as well as in schools, cultural centers, ministries and hotels.
Online Social Platforms
You can use SeeTalk to create social media content on YouTube, Instagram, etc. or to support those who deliver speeches or perform similar activities during online meetings or events.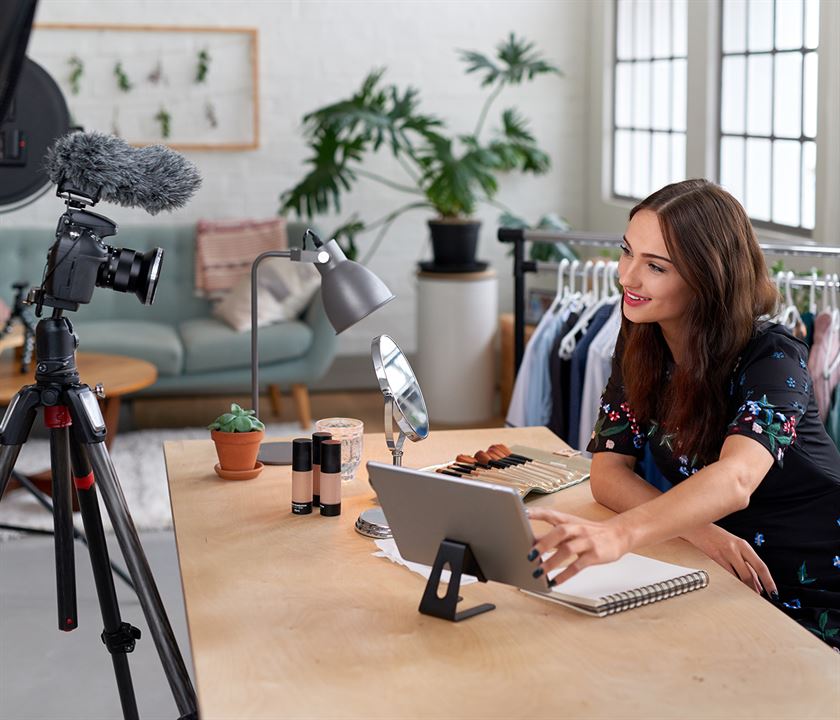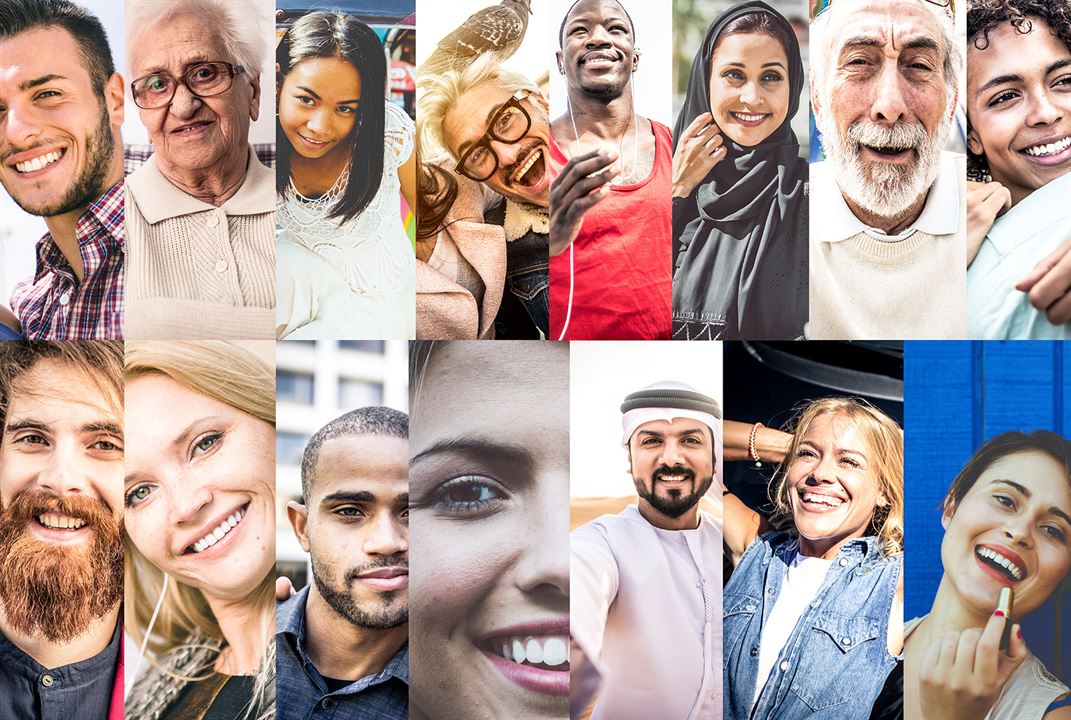 Religious Officials
SeeTalk can be used to assist religious officials who are in direct communication with people in mosques, churches, etc.
Event Management Companies
SeeTalk can be used to assist users at events of all kinds, for such activities as karaoke and for concerts organized by event management companies.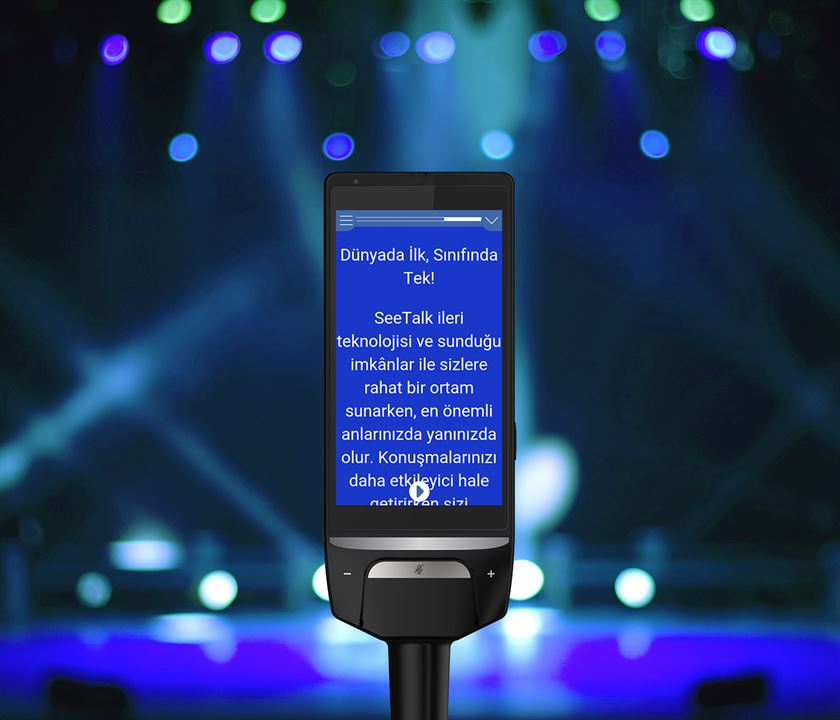 AMAZE THE CROWD
Amaze the audience with your best performance in front of large crowds with SeeTalk.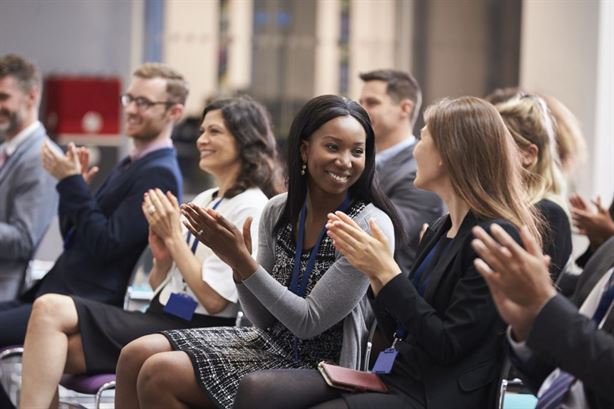 FIRST IN THE WORLD, THE ONLY ONE IN ITS CLASS!